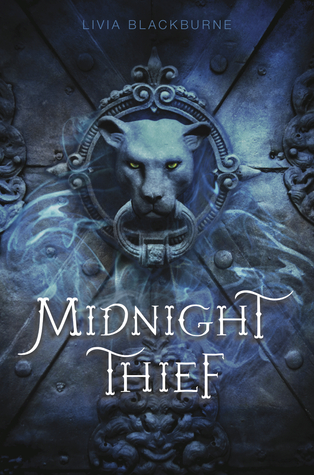 368 pages
Growing up on Forge's streets has taught Kyra how to stretch a coin. And when that's not enough, her uncanny ability to scale walls and bypass guards helps her take what she needs.
But when the leader of the Assassins Guild offers Kyra a lucrative job, she hesitates. She knows how to get by on her own, and she's not sure she wants to play by his rules. But he's persistent—and darkly attractive—and Kyra can't quite resist his pull.
Tristam of Brancel is a young Palace knight on a mission. After his best friend is brutally murdered by Demon Riders, a clan of vicious warriors who ride bloodthirsty wildcats, Tristam vows to take them down. But as his investigation deepens, he finds his efforts thwarted by a talented thief, one who sneaks past Palace defenses with uncanny ease.
When a fateful raid throws Kyra and Tristam together, the two enemies realize that their best chance at survival—and vengeance—might be to join forces. And as their loyalties are tested to the breaking point, they learn a startling secret about Kyra's past that threatens to reshape both their lives.
Review:
This novel is an absolute amazing combination of action, adventure with underlying mystery! Set in what seems to be a medieval time, this story is told in third person from Kyra and Tristam's point of view. Kyra is the focus and main character of this story, and she is an amazing heroine although she's also a thief. Kyra hasn't had the best life and enjoys living on the edge to survive. Tristam has had an easier go at it, and has been raised to become a knight and serve the Council. Kyra and Tristam, despite their different upbringings, have something inside them that just wants the people of their city to be treated better. I love the fact that Kyra doesn't let her background or others influence her to do something that she knows to be wrong. I also love that Tristam will do what's right for anyone no matter how he has to find a way to do it. The true nature of the Demon Riders is a definite twist in this story, as is finally figuring out why Kyra has the abilities that she does. There is a bit of romance in this novel but it doesn't distract from the action. This story is explosive, exciting and culminates into a decisive end. I absolutely loved this story and can't wait to see what's next for Kyra's future adventures. I definitely recommend this book if you like fantasy fiction.