Monday, February 23, 2015
Tuesday, February 10, 2015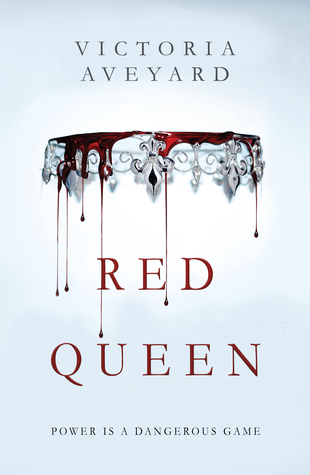 320 pages
Release Date: February 10th, 2015
The poverty stricken Reds are commoners, living under the rule of the Silvers, elite warriors with god-like powers.
To Mare Barrow, a 17-year-old Red girl from The Stilts, it looks like nothing will ever change.
Mare finds herself working in the Silver Palace, at the centre of
those she hates the most. She quickly discovers that, despite her red blood, she possesses a deadly power of her own. One that threatens to destroy Silver control.
But power is a dangerous game. And in this world divided by blood, who will win?
Review (ARC):
This book was one of those rare 5-star reads for me. I had a truly amazing experience reading it! The world of the Silvers and Reds is one of those dystopian stories that pulls you in expanding the
imagination. The Silvers are the nobles of this society, with god-like powers that gives them both superiority and the ability to oppress the Reds. The Reds are the commoners, the people who live in general poverty, never expecting a better life. Mare is the main character and she is just phenomenal. Mare is a strong and capable heroine who discovers that she may have the power to topple the Silver hierarchy. This power sucks her into the intrigue of the Silver royal family and the court that surrounds them. Cal and Maven are the two princes of the royal family, as well as Mare's love interests, and neither are what they seem. There is a lot of action since the Silvers use their powers to battle one another in an attempt to better their status in their royal world. This novel is ripe with secrets that go beyond what readers might expect and all kinds of twists that make it an exciting and surprising read. I absolutely recommend this novel to those who like dystopian novels and superhuman.